Class 1-B
Room 15
E-mail: kbednarek@stathanasiusacademy.org
March 17, 2020 Distance Online Learning Starts- Check your emails. If you didn't receive an email from me "kbednarek@stathanasiusacademy.org" email me so I can get you all the information you need!!! Thank you. Be safe and be well. God Bless.
Check your email for up to date information. If you haven't received an email from me today, email me with your name and your child's name. Thank you!
A prayer from Pope Francis:
O Mary,
you always shine on our path
as a sign of salvation and of hope.
We entrust ourselves to you, Health of the Sick,
who at the cross took part in Jesus' pain, keeping your faith firm.
You, Salvation of the Roman People,
know what we need,
and we are sure you will provide
so that, as in Cana of Galilee,
we may return to joy and to feasting
after this time of trial.
Help us, Mother of Divine Love,
to conform to the will of the Father
and to do as we are told by Jesus,
who has taken upon himself our sufferings
and carried our sorrows
to lead us, through the cross,
to the joy of the resurrection. Amen.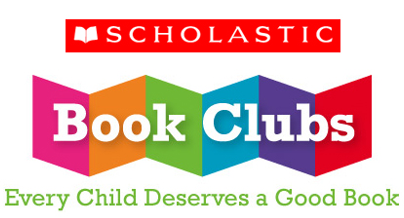 Scholastic Orders for February are due March 31, 2020. You can order online or you can send it to me.
Ms. Bednarek's Class Code
Tickets for the Havana Nights Card Party is on sale for $60 per person until March 4, 2020. After March 4, the price is $80
**Supplies are needed for the classroom. Please bring them in at your earliest convenience. Supplies needed are: tissue boxes, hand sanitizes, glue sticks, liquid glue, regular wipes, washable markers, dry erase markers with an eraser on the other side (prefer multi colors for your child to use in class).**
Diorama Book Report due March 9 2020
TODAY FRIDAY FEBRUARY 28, 2020 – EDUCATION CITY GRAMMAR THON GOES TILL 5PM. If you have time have your child login right after school to continue to do the Grammar thon on education city. I have their login information taped to their homework folders.
Half day March 6, 2020
No Meat Fridays!!!
Don't forget church Saturday/ Sunday
MATHLETICS March Madness. Have your child sign on and complete their assignments as much correctly as they can. They can use pencil and paper to work out the math problems. It doesn't have to be mental math. We are in a competition with other schools. For every correct score our school receives 10 points.
Update- No grammar test this week. It will be postponed to next week Friday.
****Cumulative grammar test is postponed to Monday March 9 (not March 5, 2020)******
Decodable for Unit 4 click here
Decodable readers is a great way to practice reading with your child the phonics words we are going for the week.
Feb 3-Feb 7 reading is called "Too Much Rain Today" I know this week has past, and I just found an online copy of it, you can review the story with your child this weekend.
Feb 10- Feb 14 reading is called "The Fox and the Green Grapes" a fable. The pages are 9-16
Feb 24- Feb 29 reading is called "Grow and Glow"
March 2- 8 reading is called "The High Fly"
March 9-15 reading is called " Piggy is Messy"
ELA Unit 4 Week 3 / Math Ch 8
ELA comprehension test will be on this past week's reading. Look under test review for details.
ELA Unit 4 Week 2
Test Review
Tests week of February 24
Spelling and Grammar on Friday
March 10, 2020 ELA- Comprehension Test on the story "The Kite from Days with Frog and Toad," vocabulary – meadow, and perhaps. The purpose of this story is to find the problem and how they solved it. The graphic organizer is at the end of the story in the pdf link I have shared here. It is "somebody","wanted," "but," and "so."
March 9, 2020 End of Chapter Math test Ch 8. Also a cumulative Grammar test- they need to know which verbs goes with which noun. The nouns are "I, you, they, we, she, he, it." The verbs are "see, sees, saw, go, goes, went, do, does, did, have, had, has." Also, study the meaning of "past tense" and "present tense."
March 13, 2020 – spelling and grammar
March 16, 2020 – Mid chapter 9 quiz.
Preventing accidents…
Please have your child practicing their own shoe laces. If they don't have shoelace shoes, they can practice on your shoes. Once your child learns how to tie shoelaces and demonstrates it in class, they will get a shoe sheriff certificate.
Here are some videos that may help you teach your child an important skill. Tying knots is not only important just for shoes but for many other projects your child may do in the future.
.
ELA Unit 4 Spelling, HFW, and vocabulary words:
Week 1: Spelling: mail rain string eight split way chain play day walked
HFW: across eight saw walked carry once upon
Vocabulary:
borrow- use something for a while and then give it back
trip- going somewhere away from home
Week 2:
Spelling:
HFW:
Vocabulary:
Week 3:
Spelling:
HFW:
Vocabulary:
Week 4:
Spelling:
HFW:
Vocabulary:
Week 5: Spelling:
HFW:
Vocabulary:
ELA Unit 3 Spelling and HFW words:
W=week
Spelling:
W1 make take came game gate late school shop with why
W2 like soike ride hide bike mine make came how there
W3 whip whale catch match chin chop like ride your from
W4 hope nose note cute cube chop whale old new rope
W5 strike string splash scrub scrap nose cute does girl split
————————————————————————————————————————————————————————————-
Thank you all for the wonderful gifts. I hope your Christmas is Merry and Bright. Enjoy your New Year with lots of good blessings and joy.
Book Report:
Due Monday December 16, 2019
Your child will read a book that is appropriate to their reading ability. For the entire book report it will be based on one book. The student will write the title and the author. They will draw a picture of their favorite part of the book. Just follow the directions from the two worksheets. On the blank piece of paper that was provided, students will write their heading on top.
Name # Date
St. Athanasius C.A. Grade 1B
Then students will write a retelling of the story by providing the beginning, middle and ending of the story. Here are some sample questions that must be answered:
Beginning – Who are the characters? Where does it take place?
Middle – What is happening with the character? Why?
End – How did the character solved the problem?
Students must use complete sentences and write neatly in the lines. Use proper sentence mechanisms, such as capital letter for the beginning of the sentence, capital letter for pronouns, end a sentence with a period. Students must use lower case letters when it is appropriate. Students must be able to sound out the words they don't know how to spell.
Grading: Students will be graded on neatness, sentence mechanisms, coherence in their writing and overall project.
Goal: The purpose of these book reports to get the students reading independently with little help and be able to comprehend what they have read. The important parts of reading comprehension is to be able to retell a story in sequence with important details- such as characters and plot.
I will try to do this as a monthly assignment. Even though it is only a monthly assignment you and your child should be reading everyday together and don't forget to ask them to retell the story. Have them sound out words they don't know. Some books is a lot to manage for kids to read in a whole day. Have them read a couple pages a day, even if the book has 12 pages. You can do shared reading. Your child reads one page then you read one page and you continue reading it like that, back and forth.
Shareable Google Drive folder link. I made sure it is not just for the St Athanasius G Suit users.
Previous spelling words and HFW:
Spelling: like, spike, hide, bike, ride, mine, how there
HFW: funny, call, so, more, how, there
Spelling words: make, take, came, game, gate, late, school, why show, with
HFW school, why, today, away, way
Spellings words: all, want, thank, thin, with, ship, shop, fish, think, wish
High Frequency words: all, want, put, under, together, show
Spelling words: run, fun, nut, cut, bug, rug, could, one, lunch, skunk
High Frequency Words (HFW): again, could, make, one, then, three
Picture Folders
Brandon's Birthday Pictures in School
---
Please take a moment to look at the ELA + Math Parent Matrices for Catholic Schools in the Archdiocese of New York below:
---
Laminating pouches 8.5 x 11
White card stock
Colored copy paper
Magnets
Velcro
HP 920 Black Ink Cartridge XL and/or color Sincerely, Ms. Bednarek



---

Recommended book list for 1st grade (link)
---
Ms. Bednarek's Class Code
---
St. Athanasius Sports Program
Boys & Girls ages 4 to 14
---
Help support our school and raise money for our children's education!
If you are an Amazon customer sign onto www.Amazonsmile.com and add us to your Charity so that we can raise money for our school. Amazon will give us a 0.5% of the price you spend for our children. (Donation is NOT required! Just sign up and amazon will do the rest!)
Box Tops for Education will be collected.
Send Box-Tops glued or taped to collection sheets or in zip-lock bags (25 box tops/bag).
Bonus box-tops should not be put on collection sheets. Sign up with Shop Rite Supermarket
Shop Rite For My School to get added bonuses for our school.