Class 2-B
Room 15
E-mail: kbednarek@stathanasiusacademy.org
Grade 2B
Don't forget to pray everyday and go to mass on weekends (virtual or in real life whichever you feel comfortable with).
On 9/17 Welcome Parent Night – Zoom meeting at 6:30pm. Email will be sent with the link. Looking forward seeing you all.
HW 9/16
Social Studies HW upload by Thursday Night on Google Classroom. Friday have them bring in the paper to present.
HW 9/14/2020
Go on google classroom. Sign into my classes. Class codes are:
yrwmrp6
cyyxo37
Social Studies HW will be posted on google classroom: It is a interview Project will be due Thursday.
Make sure your child has the HW notebook to copy the HW assignments in it in class.
Please sign any documents the school has emailed – such as technology release forms.
Art teacher code is :

iiwg2dh email her for any questions

jhuderski@stathanasiusacademy.org
HW 9/11/2020
Label notebooks
bring in a picture of yourself
bring in recess activities.
look out for an email from me:)
Please bring in an extra mask with your child just in case they sneeze in it or something.
Please make ensure your child's mask fits properly for their comfort.
Supply List.
As you know this year will be different. Every child must have their own supplies. There will be no sharing supplies. There will be contactless interaction between each student and teacher, even for a pencil. You will be responsible to make sure your child has adequate supplies in their backpack for school every day. Don't forget to label your child's supplies.
Here is the list:
Pencils #2 – make sure your child have enough pencils to supply for the whole year. Bring 3-4 pencils a day. For the year you will need 24 or more pencils ( you will store them at your home and replenish it for your child as needed)
A good sharpener with a case to hold the scrapes from the sharpener. Have a couple because the plastic casing can break.
A few nice size erasers, best to get either the pink block erasers or the white pentil Hi-Polymer erasers.
A pencil case to store pencils, sharpeners and erasers. Please Label the outside of pencil case clearly with your child's name on it.
A box to store for crayons, pencil crayons, and markers. Please label the outside of the box clearly with your child's name on it.
Crayons – please get crayola crayons (your child will be frustrated with the cheaper brands)
Pencils crayons
Crayola markers- 8 to 10 set. You can can either thick or skinny or both. Your child's preference as long it has the basic colors. If there is extra that is fine. Make sure it all fits in the box.
Index cards – 2 x regular white index cards
Index cards – 2 x 5 color pack index cards – we will be using this to make phonics cards that is color coded.
Ziplock bags- 1 box – gallon size
Ziplock or Heft bag brand – 1 box – quart size – make sure it has a slider to close and open (this is easy for young kids to open and close it properly.
1x box of Glue stick – bring in 2 sticks for now
2x Liquid Glue
1x construction paper – make sure it has basic colors and other colors your child likes.
1x child scissors – make sure its not plastic tips.
1x ruler
1x dry erase markers with eraser on the back of its tip. dark colors.
1x dry erase board.

Notebooks – email was sent

Notebook- 1x with no lines – good for drawing and coloring in it.
1x folder
headphones and a ziplock bag labeled to have their headphones in it.
Cleaning Supplies
Baby wipes
Lysol wipes (NO AEROSOL SPRAY!! PLEASE)
Hand Sanitizer
Tissue box – please supply enough for the year. You bring two on the first day and bring another box to school on a as needed basis.
A small storage container like a small milk crate – to put these notebooks, cleaning supplies in and an extra tissue box. Label the Milk crate Clearly with your child's First and Last Name.
Bounty paper- please have enough supply for the year. Bring in one for the first day.
Basic housekeeping Expectations
This upcoming school year will be different for all of us since we will all be contactless.
Please teach your child learn how to tie their own shoes or have Velcro shoes
Please teach your child how to put their coat on and zip it.
Please teach your child how to put their hat, gloves, and scarf on.
Please teach your child the importance of wearing a mask and how to put it on and off.
Please teach your child how to properly wash their hands.
Please teach your child how to put on and off disposable gloves on and off and properly wipe a table.
Basic computer/tablet skills logging in and out- typing their username and passwords
Lunch
it is recommended to bring in disposable containers and bags for lunch so that you don't bring it home.
ideally you should bring in a brown paper bag or shopping bag. If you do bring a lunch box it must be washed every night
ideally you should not have your child bring in container. If you do make sure they are able to open it on their own because of social distancing.
Recess
have your child bring in a coloring book/puzzle book/ and or 1 small toy (put it in a bag)
Check your email for up to date information. If you haven't received an email from me today, email me with your name and your child's name. Thank you!
A prayer from Pope Francis:
O Mary,
you always shine on our path
as a sign of salvation and of hope.
We entrust ourselves to you, Health of the Sick,
who at the cross took part in Jesus' pain, keeping your faith firm.
You, Salvation of the Roman People,
know what we need,
and we are sure you will provide
so that, as in Cana of Galilee,
we may return to joy and to feasting
after this time of trial.
Help us, Mother of Divine Love,
to conform to the will of the Father
and to do as we are told by Jesus,
who has taken upon himself our sufferings
and carried our sorrows
to lead us, through the cross,
to the joy of the resurrection. Amen.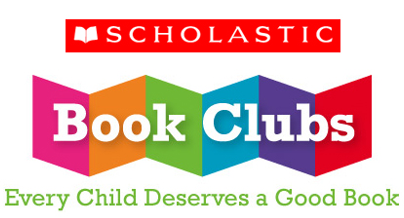 Scholastic Orders due date September 29, 2020
Ms. Bednarek's Class Code
Click here for the Scholastic Flier https://editions.mydigitalpublication.com/publication/?i=667327
Test Review
Preventing accidents…
Please have your child practicing their own shoe laces. If they don't have shoelace shoes, they can practice on your shoes. Once your child learns how to tie shoelaces and demonstrates it in class, they will get a shoe sheriff certificate.
Here are some videos that may help you teach your child an important skill. Tying knots is not only important just for shoes but for many other projects your child may do in the future.
.
Picture Folders
Brandon's Birthday Pictures in School
---
Please take a moment to look at the ELA + Math Parent Matrices for Catholic Schools in the Archdiocese of New York below:
---
---
---
Help support our school and raise money for our children's education!
If you are an Amazon customer sign onto www.Amazonsmile.com and add us to your Charity so that we can raise money for our school. Amazon will give us a 0.5% of the price you spend for our children. (Donation is NOT required! Just sign up and amazon will do the rest!)
Box Tops for Education will be collected.
Send Box-Tops glued or taped to collection sheets or in zip-lock bags (25 box tops/bag).
Bonus box-tops should not be put on collection sheets. Sign up with Shop Rite Supermarket
Shop Rite For My School to get added bonuses for our school.